Aleksander Aamodt Kilde won his third consecutive race with Friday's Super-G, while Saturday's downhill presented a very surprising podium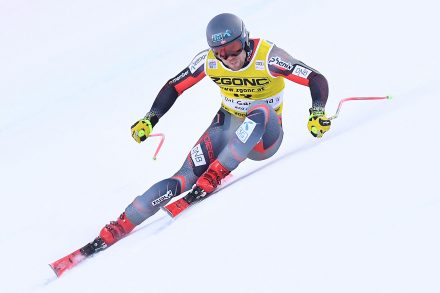 The Saslong course in Val Gardena / Gröden showed us its best side with good conditions. In Super-G on Friday we had a podium with favourites, Aleksander Aamodt Kilde (NOR) won his third consecutive speed race, followed by the Austrians Matthias Mayer and Vincent Kriechmayr a quarter of a second behind. Adrian Smiseth Sejersted (NOR) came in number 32, while WC debutant Markus Nordgaard Fossland (NOR) was 39.
In the classic downhill race on Saturday, where we often have winners from Norway or USA, we got a surprising podium: Bryce Bennett (USA) had his first podium and won with Otmar Striedinger (AUT) second and Niels Hintermann (SUI) third. None of the favourites had success, Aleksander Aamodt Kilde was far ahead of Bennett half way through the course, but his line and speed brought him outside of a gate. Henrik Røa (NOR) showed positive development with his 32nd place, Adrian Smiseth Sejersted was 33 and Markus Nordgaard Fossland 51.